ATHENA BLENDED LINE CaMg (CalMag) PK Stack Balance Cleanse Additives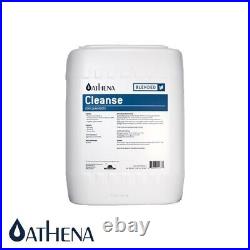 ATHENA BLENDED LINE - CaMg (CalMag) - PK - Stack - Balance - Cleanse Additives. ATHENA BLENDED LINE Athena PK : is a balanced bloom boosting complement to our Bloom fertilizers. This clean liquid booster is designed to supplement during the mid- to late-flowering phase. Athena PK is a low Nitrogen booster that provides additional Phosphorus and Potassium that high-yielding plants require for maximal production. Many PK boosters add far too much of these elements and create a cascade of problems, such as reducing Calcium and Magnesium availability.

Balanced elemental bioavailability is essential in the flowering phase to boost essential oil and terpene production. Application Rates: Add 3-10 mL per gallon of water during the flowering phase starting in week 3. Athena CaMg : is designed to supplement either of our 2-part liquid formulas.

Some cultivars and growing conditions may require higher doses of Calcium, Magnesium, Iron and Nitrogen during heavy growth and development phases. This product effectively corrects these common deficiencies without throwing off overall elemental balance. In systems using reverse osmosis (RO) water and plants grown in inert media, such as coco and rockwool, Athena CaMg is particularly useful. Although our 2-part formulas already provide sufficient levels of Calcium and Magnesium, some growers require find supplementation helpful in demanding conditions.

Application Rates Add 2.5 mL per gallon of water during all stages as needed. Athena Stack : is a natural plant nutrient made from kelp extract. The nutrients in Stack encourage healthy growth and flowering. Stack gives the plant tools to reach its full genetic potential. When used as a foliar or root drench, Stack helps correct minor potassium deficiencies.

Instructions for use: May be used as a foliar spray or root drench, one application weekly. Safe for use in irrigation systems. Stack contains organic ingredients and may separate in storage. Application Timing: Apply Stack from the final week of vegetative growth to week 4-5 of flowering, or once plants stop growing vertically. Root Drench: Mix 1-2ml per gallon of water in a weekly mix.

May be mixed with regular fertilizer recipe. Foliar Spray: Mix 7ml per gallon water and spray thoroughly once weekly. Spray with lights off and allow to dry before turning on. Do not spray past week 3 flower. Transplant Use: Mix 2ml per gallon water and bare root soak for 30-60 seconds prior to transplanting or water in solution after transplanting.

Stack may reduce transplant stress and improves plant vigor. Seed Treatment: Mix 4ml per gallon water and soak seed for 1-2 minutes before planting. Stack may increase germination rates and plant vigor. Athena Balance : A simple formula of potassium silicate specifically concentrated to buffer irrigation water and stabilize to ideal pH. Silicon additionally benefits plant growth, stem structure, stress reduction, water usage (osmoregulation), and nutrient utilization.

Commercial growers find better results, particularly with reverse osmosis (RO) water, when buffering first with Athena Balance. Pure RO water has unstable chemical structure that can trap other nutrients when added without a buffer. Athena Balance adds just enough to the water to create a more homogenous fertilizer solution and reduce the need to pH adjust after mixing. Formula is sediment-free and is compatible with mechanical dosing systems (Dosatron). Athena Balance is not recommended for electronic dosing systems (Netafim).

Athena Cleanse : is made from the ideal (and safe) root zone optimizing agents--Hypochlorous acid. This safe and mild acid is derived from salt and a proprietary electrochemical treatment process. The result is a unique, plant-safe chemical with powerful oxidative properties to keep your root zone clean and free of unwanted organisms and buildup. These special properties improve both mineral and oxygen availability in the growing media. Key Features Non-toxic - Safe to use on plants in and stage of growth Neutral pH - Won't affect solution stability Increases Oxidation-Reduction Potential (ORP) Breaks down scale - Keeps irrigation systems in pristine condition Reduces biofilm - Keep lines clear of dangerous organic material Very low TDS - Doesn't throw off mineral balance Promotes robust root growth Effective as a final flush to clean growing media Keeps irrigation system cleaner and running efficiently longer Reduces mineral buildup in media and lines Increases oxygen and nutrient availability in growing media How To Use System Maintenance: Irrigation systems that are regularly maintained with Athena Cleanse treatment will last longer, and run more optimally throughout.

This is because Cleanse helps break down scale, mineral buildup, and other organic matter that has been lodged in the system. Regular Use : Use a dilute mixture of 2-5 mL per gallon water for regular maintenance. Severe Conditions: Increase rate to 5-10 mL per gallon water for combatting severe reservoir and growing media conditions.

Cuttings/Clones: Athena Cleanse a must for all cloning machines and fresh cuttings. Dip fresh cuttings in a solution of Cleanse (10 mL per gallon) to improve cell health and increase immunity. Seedlings and cuttings treated with Cleanse have more vigor and are more likely to grow into robust plants. Roots of plants treated with Cleanse will be bright white and bursting with tiny feeder root hairs. RDWC and Other Recirculating Hydroponics Systems: Any recirculating or deep water culture (DWC) irrigation system should use Athena Cleanse to increase oxygen and nutrient availability.

Irrigation water treated with Cleanse has a reduced risk of developing problems that are often associated with overwatering and insufficient oxygen levels, such as anaerobic microbial growth and biofilm buildup. Using Cleanse in a recirculating or DWC system helps break down materials with lower solubility ratings, such as mineral complexes that are no longer available to plants. Mineral buildup and lockout is a major cause of deficiencies and plant health problems-solve these issues with Athena Cleanse. Media/System Flush: Mix Athena Cleanse at a rate of 5-10 mL/ gallon of water during the final flush stage to help reduce residual mineral buildup in the growing media and plant tissues.

Reducing excess minerals in the final stage of life encourages the plant to produce more oils, aromas, and flavors associated with quality end product. This procedure may be used at any time during vegetative or flowering phases if the growing media or irrigation system develops mineral imbalance or unwanted buildup. Foliar Applications: Mix 375 mL Cleanse per gallon water and spray evenly. Test on a small area first to ensure no damage. Surface Treatment/Cleaning: Spraying cultivation surfaces, work areas and irrigation equipment with a dilute solution of Athena Cleanse (375 mL per gallon) helps maintain a clean and trouble-free environment without toxic and dangerous chemicals.

Maintain operational excellent and extend equipment life, such as irrigation system filters, by running treated water through the system regularly. Our success has been achieved though purchasing at highly competitive prices and passing the savings directly on to the customer.

Our aim is to provide customers with something many of our competitors fail to achieve: competitive pricing coupled with 5 Star customer service. Items weighing over 2kgs will be sent by Courier.

Unit 11, Chillingham Ind Estate. Advanced Nutrients PH PERFECT 1 Litre 1L Micro Grow Bloom Bundle 3 Part Formula. Plant Magic NPK 0-39-25 Boosting Powder, 5 x 65g Sachets. Killermite Plant Vitality Spider Mite Killer SpiderMite Kill Pesticide 250ml. ATHENA BLENDED LINE - CLEANSE - Root Zone Optimizing Agent Non-Toxic PH Neutral.

This listing is currently undergoing maintenance, we apologise for any inconvenience caused. This item is in the category "Garden & Patio\Hydroponics\Nutrients, Supplements & pH Control". The seller is "homewith2004" and is located in this country: GB. This item can be shipped to United Kingdom.
Options:: Athena Cleanse - 18.92 Ltr
Country/Region of Manufacture: United States
Organic: No
Custom Bundle: No
Material Basis: Mineral
Type: Growth Stimulators
Compatible Plant Type: All Purpose, Foliage Plant, Fruit, Medicinal Plant
Form: Liquid
Modified Item: No
Packaging: Bottle
Brand: ATHENA