COMPLETE Set of Franklin Half Dollars - ALL 35 SILVER MS COINS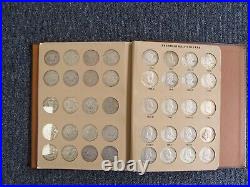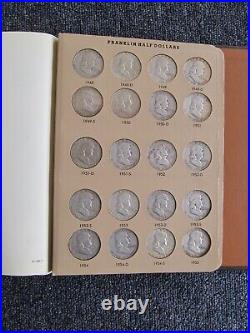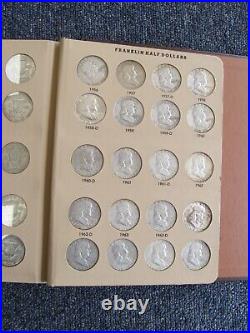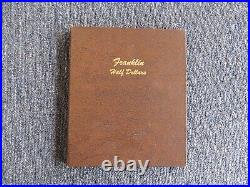 For sale is an awesome complete set of Franklin mint state Silver Half Dollars in a Dansco album. The Franklin Half Dollar ran from 1948 to 1963 when it was abruptly replaced by the Kennedy Half Dollar in 1964 as a result of his death.
This set consists of all regularly-minted mint state coins during the entire run of the series--including the key date coins--35 coins in all! The Franklin Half Dollar is 90% silver and all together this lot totals almost 12.75 ounces of pure silver!
All the coins in this set are in really nice condition, and they range in grade from VF to a few being in full MS uncirculated condition, and as you can see from the pics the majority all have that lustrous finish as if they were fresh from the Mint. There are some with some toning here and there but none have any excessive damage and none have been cleaned. This is a great set of coins and a great silver investment at such a great price.