Emerald Harvest Cali Pro Bloom A&B 2-Part Premium Garden Plant Base Nutrient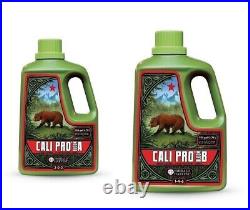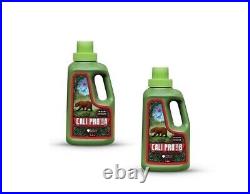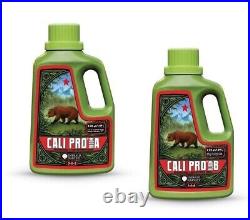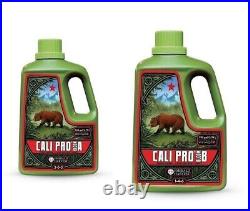 EMERALD HARVEST CALI PRO PREMIUM BLOOM A&B. Blooming Phase 2-Part Professional Nutrient. CALI PRO is a nitrogen-rich fertilizer that nourishes your high-yield, indoor-grown crops with the essential elements they need to develop strong stalks and stems and support a robust harvest.
Rich in phosphorus, potassium and other essential plant nutrients needed for vigorous fruiting and flowering. Cali Pro also contains trace elements such as chelated iron, cobalt, manganese and zinc. Simple to use - do less math than a 3-part series with the same great results. Professional Results - Novice & Expert growers alike get high quality and superior yields.
All Essential Nutrients - Constitutes a complete feeding program for guaranteed success. High-Grade Raw Materials - Contains the highest quality ingredients we could source. Heavy Harvests - Engineered for High-Yield Plants. Sizes Available : 950ml, 1.89L & 3.79L.