Longaberger Collectors Club 2008 Homestead Gathering Hoe Down Basket Set-NEW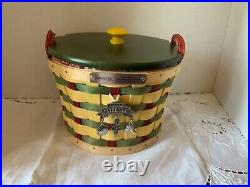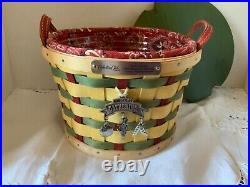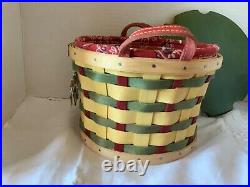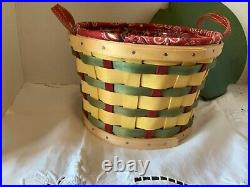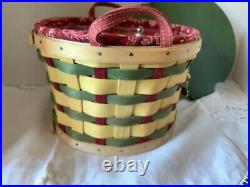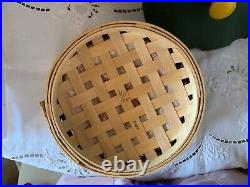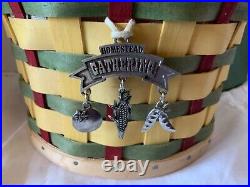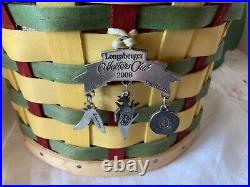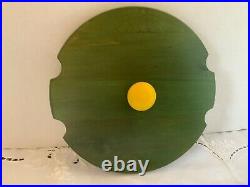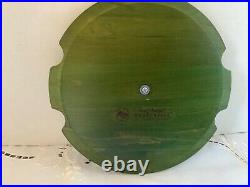 Longaberger Collectors Club 2008 Homestead Gathering "Hoe Down" Basket Set-NEW! You are looking at a new basket for the 2008 Homestead gathering Collectors Club event. The basket is in the shape of a bushel basket and is woven with leaf green, red tomato, and yellow corn colored maple splints. It has two red tomato colored leather ears, one on each side. The basket has an open weave bottom.

There is a pewter tag showing " Collectors Club Charter Member 2008 Homestead Gathering "A Good Ol' Fashioned Hoedown" and a pewter Danforth "Homestead Gathering with tomato, ear or corn, and peas tie-on. The set includes: Basket; Protector; Handkerchief red liner, and wooden Leaf Green and Corn Yellow lid. The liner is a stand up liner, so the lid just sits on the top or the liner can be removed and the lid inserted (it is a tight fit) and I just noticed a couple small dings on the inside of the lid when I was taking photos. This basket set has been stored in my climate controlled smoke free home since purchasing.