Mohawk Wood Epoxy Putty Furniture Repair Sticks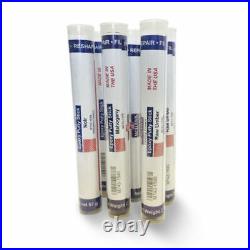 Mohawk's Wood Epoxy Putty Stick enables you to restore, rebuild and repair all kinds of wood and other hard surfaces. Easy to use and versatile.

Fast curing, hardens in less than 20 minutes. May be sanded, drilled, stained or painted.

Excellent adhesive - wood to metal, wood to glass, and wood to ceramic. Benefits of Using Epoxy Sticks. Durable, non-shrinking, and machinable Can be sanded, carved, drilled and routed Resistant to solvents and heat Great background colours for many common finishes Makes colour matching to your finish faster and easier Eliminates mess of adding powders or liquid colourants Always the right proportion of colour to ensure good working properties Easy to measure and mix Just cut off measured sections of the sticks and knead together Fast cure formula: 3-5 minutes work life, hardens in 10-20 minutes.

Epoxy sticks are available in 12 colours Use the chart to determine which colours to mix and match Cut small sections from the sticks listed on the formula Slice the sections into smaller pieces as needed Knead the slices until they are a solid colour Make sure the colour match is correct Force the epoxy material into the damaged area Wood Lube will help remove the excess cleanly Apply Wood Lube over the epoxy material Remove the excess with a plastic card or knife After curing, sand the damaged area The filled area is now ready for colouring.