Serenade all tube phono preamplifier MC/MM USA TAS phonostage of the year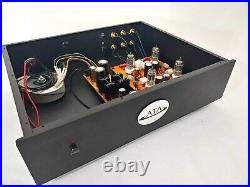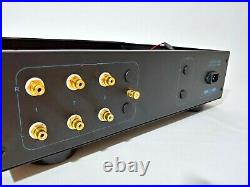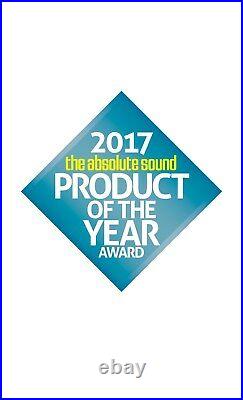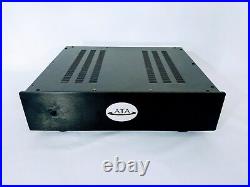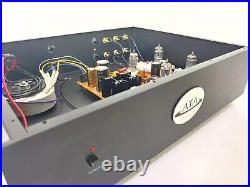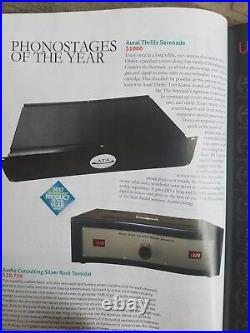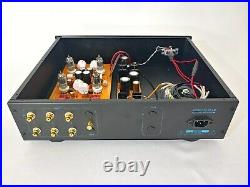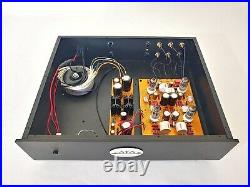 All Tube Stand Alone Phono Stage MM. All Tube Stand Alone Phono Stage MM/MC.

Phono stages are very special to me. I have a large record collection and never made the switch to digital.

I fear these good old days are over as others are discovering the magic of vinyl. I have been building phono amps for many years and have tried many and built many others. I like the low output moving coil cartridges best, as do most people.

It has the most detail and you are there feeling for my ears. Unfortunately low output cartridges need extra gain over Moving Magnet cartridges. Many people use a step up transformer. It steps up the voltage at the expense of losing current.

It is known to be very quiet but in my opinion sounds flat and loses much of the beauty. Other designs use a small solid state amplifier chip for the extra gain that a moving coil needs. These usually sound worse than the transformer.

My favorite is to use tubes for all of the amplification. The main downfall of this approach is that tubes can be noisy. Phono amps multiply the signal many times over. Much more than other types of amps. Noise is multiplied as well.

So what is the solution? I have found that there are a few ways of making an all tube phono stage quiet. Regulation, proper routing of cables, layout, grounding, and attention to detail all add up to what you are looking for.

You may need to use a head amplifier if using a cartridge of less than. 4mV output to avoid tube noise. Live, you are there is how I would describe the sound.

You can see my complete product line at my web. I have designed this unit for optimum sound and ease of use. It is capable of delivering stunning performance in both MM and MC mode.

The reason, it is an all tube unit. No step up transformer needed. I have tried all types of MC step up transformers and solid state amplifier devices for the critical first gain for a MC cartridge. I have tried a high output MC cartridges so I did not have to have the extra gain. Nothing sounded as good as a low output moving coil amplified by tubes.

A phono stage amplifies such a small starting signal that any outside interference becomes a hum or other distortion. RFI/EMI becomes real problems at these signal levels. Tube rush can also be a problem. I have worked years to overcome these obstacles. The result is an amplifier that is dead quiet, has great detail, and can play just about any type of cartridge made. Choose between 50 or 60 db of gain. Cartridge loading is 47K MM and 100, 510, 1.3k, and2.7k for MC. I started with a commercially available board.

I used a combination of and Wima capacitors and 1% film resistors. Included electrolytic capacitors are the new Nichicon MUSE high end Audio grade. These provide a real high end sound. KG Series Nichicon KG Series, designed for high-grade audio equipment, offers three sound quality variations.

Capacitance range 680 to 33,000µF. Voltage range 16V to 100V (Type I, Type II, and Type III). Temperature range -40ºC to +85ºC. These are awesome and make electrolytic capacitors sound deep and rich.

Four supplied 12ax7 tubes provide plenty of quiet gain. Take the cover off and you can adjust gain and cartridge loading with with built in switches. All traces on the board are made of Silver for detail and power.

All tube sockets are Gold plated for trouble free service. All parts are hand selected to insure a large soundstage. Transformer is a shielded, which can run on 120/230/240 volts.

Unit is completely regulated for quiet operation. It has that you are there quality unlike most phono stages. If you are looking for a more traditional sound, please see my Marantz 7 clone. HOW CAN THIS AMP BE ANY GOOD AT THIS LOW PRICE?

I have used commercially available boards of proven designs to keep cost down. I have used a standard chassis instead of paying hundreds for a custom job with printing. You will not find this unit anywhere else.

It may be the best deal in the audio business. Custom Torrid shielded transformer for quiet operation. RIAA circuit built in radio industry association of America. Muse Audio Grade electrolytic caps. 16 x 13 x 4 exterior dimensions. Here are some customer reviews. I replaced to nos tubes (12ax7) low gain and very quiet. At any rate I could not be happier with this very fine pre amp you would be hard pressed to find one that functions as flawless at any price. It is a great product and you are a absolute pleasure to deal with. I will send you the tracking # when I go to the post office, but now It is Beatles time Thanks. First rate and it looks great in the rack. However looks aside after plumbing it up into system the real proof of your Phono pre with the balanced outs is what really matters to me! After listening to a MFSL Rolling Stones Let it Bleed I was quite pleased, then on to Stealy Dans Aja I was rapidly becoming an Aural Thrills Audio fan big time. The punch combined with a subtle smoothness is magnificent. Lower register notes on piano are outrageous clean, tight and dominate. Thank you for your devotion to what matters in your craft. Perfection takes its toil on the less passionate but their always will be folks like me that understand and appreciate folks like you. Now on to the Beach Boys Pet Sounds Thanks Again Doug Hounsell [Quoted text hidden].

MC MM Vacuum Tube Complement 4 x 12Ax7 Inputs 1 pair single-ended RCA 1 pair single-ended RCA Outputs 1 pair single-ended RCA Gain (Total 60dB) 60 dB/MC 50dB/MM Output Impedance 425 Frequency Response +0 -1 dB 10Hz 50kHz Maximum Output Voltage. 50dB (20 Hz 20 kHz) Power Consumption 20W Dimensions W x D x H 21x 12x 3.5 Weight 14 lbs packed. The item "Serenade all tube phono preamplifier MC/MM USA TAS phonostage of the year" is in sale since Monday, December 16, 2019. This item is in the category "Consumer Electronics\TV, Video & Home Audio\Home Audio\Receivers & Amplifiers\Amplifiers & Preamps". The seller is "auralthrills" and is located in Garland, Texas.

This item can be shipped worldwide.
Features: Analog
Number of Outputs: 2
Number of Inputs: 4
Audio Inputs: Two-Channel RCA
Number of Channels: 2
Country/Region of Manufacture: United States
Year Manufactured: 2020
Audio Outputs: Pictures show optional upgrades
Model: Phono Amp
Brand: ATA
Color: Black
Type: Tube Amplifier