Teebaud Premium ALL-Surface Rug Anti Slip Gripper Underlay many sizes options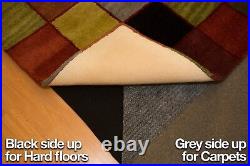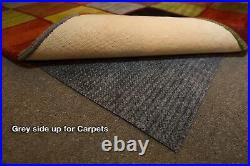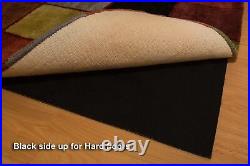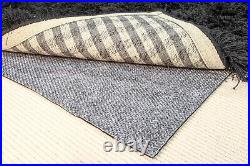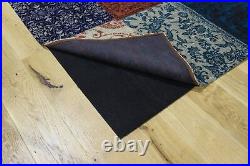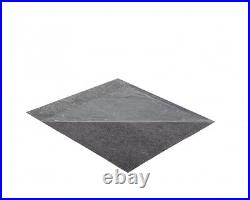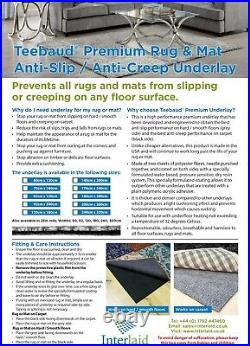 You will receive the same goods as if you ordered from us direct. Premium ALL-Surface Rug Anti Slip Gripper Underlay (made by Teebaud USA).

Prevents all rugs and mats from slipping or creeping on ANY floor surface. Why do I need underlay for my rug or mat? Underlay should be considered as an investment that will help maintain your rug or mats appearance for the. Reduce the risk of slips, trips and falls from rugs or mats. Stop your rug or mat from moving on smooth floors and creeping on carpet. Stop your rug or mat from curling at the corners and pushing up against furniture. Stop abrasion on timber or delicate floor surfaces.

Our underlay is a high performance premium underlay made in America, and unlike other cheaper alternatives will continue to work long past the life of your rug or mat. Our underlay has been developed and engineered to obtain the best non-slip performance on both smooth floors and carpet. Our underlay is made of two different polyester fibres needle punched together and coated on both sides with a specially formulated water-based pressure sensitive dry adhesive. This specially formulated coating allows it to outperform underlays coated with a plain polymeric-acrylic resin. Our underlay is thicker and denser compared to other underlays which reduces horizontal movement that creates the buckling effect under the rug or mat and it gives a light cushioning effect that allows the underlay and the rug or mat to breathe together with no risk of oxidation or discoloration to any flooring surface.

Our underlay is repositionable, odourless and is harmless to all carpeting, smooth floors, rugs and mats. Safe for use on LVT (Luxury Vinyl Tiles) flooring (eg Karndean, Amtico). Prior to installing the floor should be vacuumed, clean and dry.

Safe for use on heated floors installed for residential purposes with temperatures not exceeding 32 degrees Celsius. The underlay can be cut with household scissors or a utility knife. Rug or Mat on Smooth Flooring. Cut the underlay approximately 5cm smaller than the rug or mat. Remove the plastic release liner.

Place the grey side down facing the smooth floor. Place the rug or mat on top of the black side. Rug or Mat on Carpet. Place the black side down facing the carpet. Place the rug or mat on top of the grey side.

If several pieces of underlay are necessary for one rug or mat, simply apply as many pieces as needed, side-by-side. Taping or splicing is not necessary. Our underlay is available in the following sizes (sizes are approximate). Remember that you have a duty to take reasonable care of the item until we receive the item back. Return posting costs will be at your expense.

Please check this listing page carefully as the answer is usually there.