Vintage Large Heavy Cast Iron Gothic Style 3 Taper Candle Albra Nice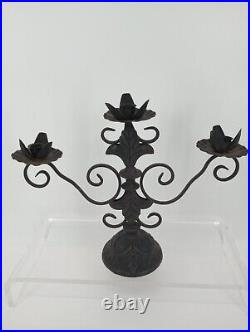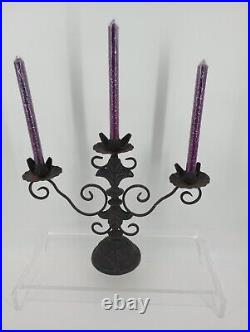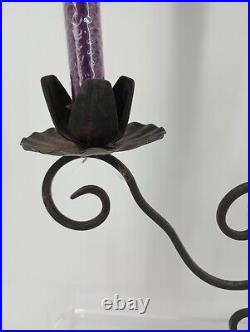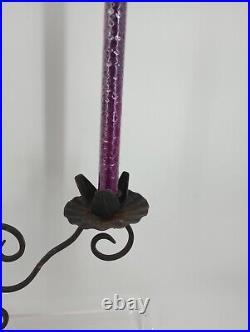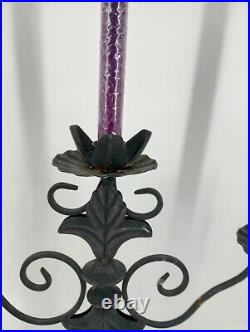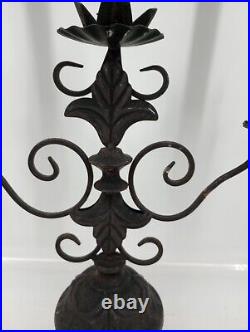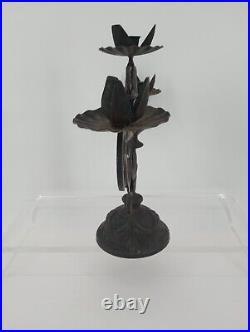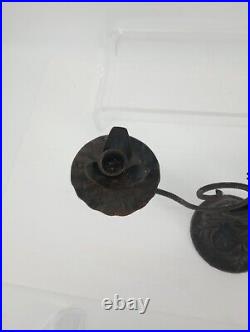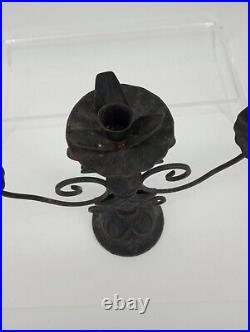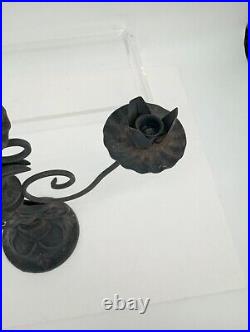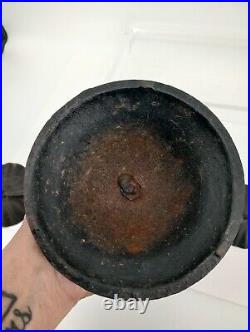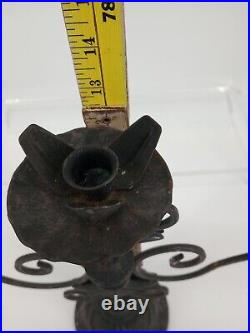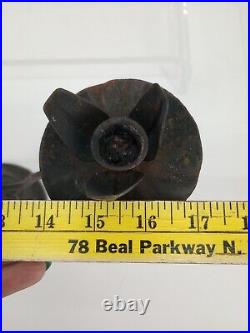 This beautiful vintage candle holder is made of heavy cast iron with a matte black finish. The Gothic style and 3D effect make this piece a perfect addition to any room, and it can hold 3 taper candles. The item is handmade and has a drop shape, measuring approximately 18 inches in width, and 14 inches in height. The candle holder is suitable for all occasions and can be used anywhere, making it a great choice for Halloween or Gothic-themed events. The piece is from the mid-20th century, specifically manufactured in in the United States.

It is an original item and has not been customized or engraved. It weighs 4.8 lbs and comes unboxed. The candle holder is an ideal decorative collectible for teens and adults who appreciate oddities and antique pieces. Remember to clean it with a damp cloth to maintain its beauty.

Will not come with candles. We try to source items that are in great shape, unless other wise noted above. This item will be in good used condition with no major defects. All used items will show wear, expect minor marks / wear to fabric and friction surfaces.

All Textiles will have odors from previous Owners, Storage and Thrift Stores Etc. Thank you for considering our items.