Willys Jeep, 1946 CJ2A. Drives well. Rebuilt Gearbox & Transfer Case, all welded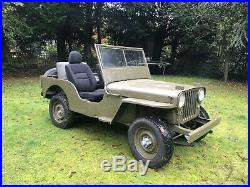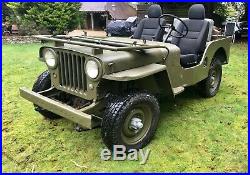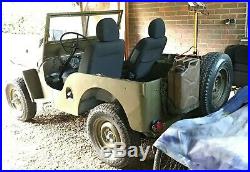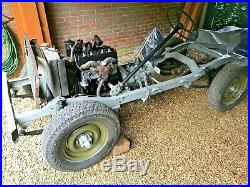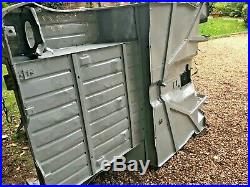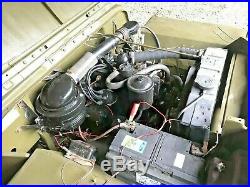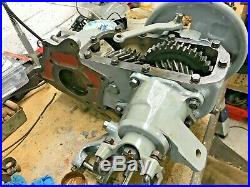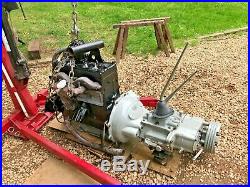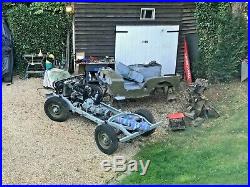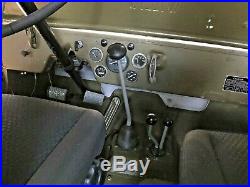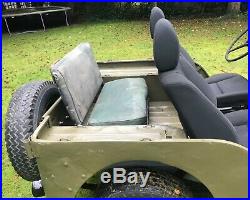 Here's my 1946 CJ2A, Willys Jeep. It's my early retirement hobby to import a few Jeeps, get them to a reasonable standard, then on to the next one. I don't particularly want to finish them as it takes too long and I think people like to make their mark, especially now all the horrible jobs are done.

This one, I completely dismantled. The chassis was remarkably good, no welding required. I stripped it and painted it. The body was rusty in all the usual places, so I replaced the floors and the top-hat rails underneath. Used stainless steel for the top hat rails, so they should last your lifetime.

It is very thick stainless, formed by a local company, so no wood stiffeners required, which will also help them last. Either leave it as it is as I think it looks nice, or keep tapping away. I painted it Standley green, a British Army colour but it is such an easy thing to paint, you can paint it whatever colour you like later.

Gearbox and Transfer case were in a right mess, so stripped them right down, rescued what I could and bought new parts where required. All new bearings and seals, they both work a treat now and don't leak.

New fuel pump, plugs, points, HT Leads, new fuel tank and fuel lines. All 12v Neg earth now.

Tyres are nearly new, M&S tyres. Rebuilt steering box, new bearings and seals.

Rebuilt carburettor, all new parts inside. I haven't touched the engine as it runs very well as it is. You can get in, turn the key, press the starter with your foot and away she will go, though once it has done a few miles, I'm sure you could set the timing better and adjust the carb. It drives around nicely, through all the gears and 4WD. I put a new Emergency Brake cable in and rebuilt the EB, so a little tug of that handle brings it to a stop nicely.

Those CJ hand brakes are very powerful, acting on the prop-shaft. The only things left for you to do are the brakes and wiring. The brake parts, for the uninitiated are very cheap and plentiful. Just needs 1 master and 4 slaves and some pipes. While there, should replace all the seals on the diffs, boring but not such a bad job.

There are very few electrical things on the jeep, so not such an onerous task. The front seats are not original, though they look quite nice and are far more comfy than CJ seats.

Needs a roof, either go for CJ originality, or an MB look. I have installed a few. If you prefer an MB grille, this can be done too. The grilles are surprisingly cheap and the headlights and brackets easy to fit, without any need to cut or add anything. Come and take a peek and have a drive. If no one buys it, then I will finish the job and list it again... If you want to take it as it is... It needs new vinyl but other than that, it is in great condition.

The Jeep has the slots for the seat to clip in to. Some of the pics are not great as the weather has been horrible today. When it brightens up, I'll get some better pics and swap a few over.

It has USA Title and UK NOVA. I will apply for a dating certificate tomorrow. You can use these three docs to obtain a UK V5 / logbook, or I can do that for you... Just takes a few weeks. The item "Willys Jeep, 1946 CJ2A. Rebuilt Gearbox & Transfer Case, all welded" is in sale since Thursday, October 24, 2019. This item is in the category "Cars, Motorcycles & Vehicles\Classic Cars\Other Classic Cars". The seller is "neilmcdonald" and is located in HIGH WYCOMBE. This item can be shipped to United Kingdom.
Model: Willys
Colour: Green
Country/Region of Manufacture: United States
Drive Side: Left-hand drive
Fuel: Petrol
Year: 1946
Manufacturer: Jeep
Engine Size: 2200
Transmission: Manual
Modern/ Classic: Classic